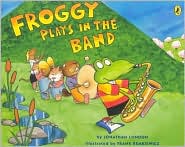 Reading for Life Part 4 - Books that Promote Constructive Use of Time
1.
Roxaboxen
, by Alice McLerran.
In the magical town of Roxaboxen, anything can happen with a little imagination. A desert of rocks is transformed into a childhood of treasured memories.
• What do you like to do in your free time?
• If there was no electricity, what games might you play together and how might you spend your time?
2.
The Snowy Day
, by Ezra Jack Keats.
Waking up to a world of snow, Peter had a day of exploration and fun. He discovered a great love for deep, deep snow.
• What are your favorite ways to play in the snow?
• What are your other favorite things to do with your friends on cold days?
3.
Jumanji
, by Chris Van Allsburg.
Peter and Judy learn the importance of reading the directions before starting a project in this humorous tale of imagination.
• What is one of the best games you've ever played? Have you ever made up your own game?
• What can you do when you're getting bored to be creative instead?
4.
Froggy Plays In The Band
, by Jonathan London.
Froggy heard about a marching band contest, so all of his friends learned to perform in the band. On the big day, they had a little goof-up, but they still won a prize.
• Do you like to play or sing music?
• How much time does it take to learn to play an instrument? If you could play any instrument in the world, what would you play?
5.
Cloudy With a Chance of Meatballs
, by Judi Barrett.
This delightful tale takes readers through daily life in the town of Chewandswallow. The words, pictures and plot will inspire imagination in readers of all ages.
• Can you make up a silly story to share with your friends?
• Can you draw pictures of your story?
6.
My Mama Had a Dancing Heart
, by Libba Moore Gray.
Mama found a reason to dance and play in every season of life, and gave her daughter a passion for dancing.
• Do you play any of the games that Mama and her daughter played?
• What are your favorite things to do in winter? Spring? Summer? Fall?
7.
Something From Nothing
, by Phoebe Gilman.
Joseph's grandfather transforms a tattered piece of cloth into the most magical things, each time it gets to dirty and ragged to carry around.
• Do you know anyone who sews or cooks or draws – creating something from nothing?
• What could YOU create with a tiny blanket?
8.
The Hatseller and the Monkeys
, by Baba Wague Diakite.
This is an African tale about BaMusa, a joyful hatmaker, and his journey in responsibility, commitment and creative problem-solving.
• What are you good at making?
• Why is starting the day with breakfast important?
• Have you ever used your imagination to solve a problem?
Labels: babies/toddlers, books, creativity, education, kids