Sawyer: Ours for a Season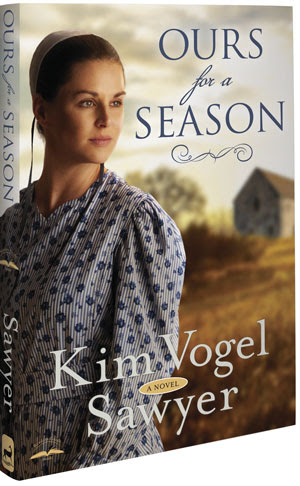 Bridging the gap between a traditional Mennonite community and the world at large.
Bridging the gap in marriage when spouses have lost touch with one another.
Bridging the gap in lifetime friendship through letters.
Bridging the gap between teens in crisis and resources to help them.
Bridging the gap between health and sickness.
Bridging the gap between hopelessness and faith in the One that gives us hope.
This new novel by Kim Vogel Sawyer tells the story of so many gaps being bridged. She tackles so many tough issues - from fertility to teen pregnancy to homelessness to financial hardship to forgiveness to cancer to character choices. But she weaves all of the issues together into a really good story with a great plot, believable characters, and a unique setting. I loved the social justice elements in the book. I thoroughly enjoyed reading the book, and I already passed my copy along to a friend to read. I recommend this book to female readers age 15+.
I received a free copy of this book from the publisher, but they gave no stipulations on the content of my review.